Connect with today's Speakers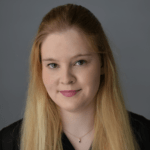 Rachel is a Partner in the Banking Team. She advises on a range of financial arrangements, including public bond issues, private placements, loan facilities, intra-group funding agreements, facility restructurings, group re-financings and interest rate derivatives.
Rachel's primary specialism is advising issuers on multi-million pound public bond issues and bond programmes and she often acts for clients on their retained bond sales and EMTN programme updates.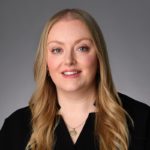 Rose is a senior Solicitor in our Banking, Governance & Corporate team based in our Birmingham office. She primarily acts for housing associations and community led housing providers across England and Wales on matters ranging from incorporation and registration as a social housing provider through to partnership working and joint ventures. She advises on new group structures, strategic governance, board and executive training, governance reviews, co-operative and community benefit society law, general company law, charity law and regulatory queries, alongside drafting governance documentation.
Make sure to view our previous webinars on our Webinar Hub. For electronic updates and invitations to events on issues relevant to you, please join our mailing list and provide us with your topic preferences.