Connect with today's Speakers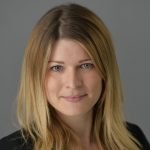 Rebecca has an extremely wide and varied practice, accepting instructions from Local Authorities and Registered Providers on all aspects of leasehold and tenancy management.
Rebecca's expertise in tenancy management includes possession claims, injunction applications, disrepair and housing conditions claims. Rebecca has successfully defended a number of disrepair claims at Trial, recovering the landlord's legal costs from the tenant's insurers. Rebecca has a particular interest in succession and unlawful occupation cases, including those involving trespassers.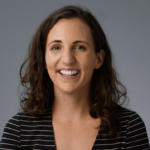 Zoe advises on all aspects of housing management and practice including possession proceedings, injunctions, leasehold enfranchisement, forfeiture, service charge issues, fire safety, Tribunal proceedings and lease interpretation.
Zoe's clients are predominately Registered Providers but she has also historically advised high street lenders, fixed charge receivers and private landowners.
Make sure to view our previous webinars on our Webinar Hub. For electronic updates and invitations to events on issues relevant to you, please join our mailing list and provide us with your topic preferences.