Connect with today's Speaker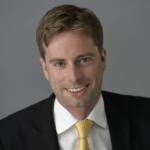 Matthew advises on high value contractual disputes including PFI, IT and supplier contracts, as well as tortious claims for a broad range of clients. He also specialises in serious criminal cases including historical serious crime and money laundering, as well as providing invaluable guidance in commercial fraud investigations.
Make sure to view our previous webinars on our Webinar Hub. For electronic updates and invitations to events on issues relevant to you, please join our mailing list and provide us with your topic preferences.