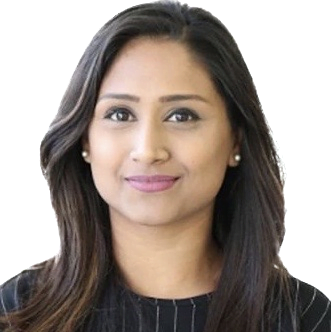 Melissa Chuttur
Solicitor
---
Areas of Expertise
Melissa advises on all aspects of employment law. She has a strong Tribunal claim leaning and uses her skills and insight from acting for employees to the benefit of our employer clients. She also has significant discrimination experience, and carries out policy drafting and reviews disciplinary/grievance outcome letters (amongst other things). She is also a fluent French speaker.
---
Experience
Prior to Devonshires, Melissa worked for a reputable national practice where she advised employees and senior executives on contentious and non-contentious matters. Her practice included advising on exit strategy negotiations/settlement, performance/conduct related issues, grievances and termination of employment.
Melissa also has extensive legal experience in dealing with employment tribunal claims.
---
Education
Melissa graduated from Kingston University before completing her LPC at the College of Law (now known as University of Law).
---
Personal
Melissa enjoys travelling particularly around Southeast Asia. Melissa also has developed a new found love in cooking.
---
News Articles
Melissa regularly contributes to the D-Brief Employment & Pensions Blog.
Melissa has also been involved/assisted in responding to a number of Government Consultations including Employment Law Hearing Structures, Restricting exit payments in the public sector and Sexual Harassment in the Workplace.
Professional Membership
Melissa is a member of the Employment Lawyers Association.
Get in touch
---
---
PA: Ashleigh Lloyd
Notable Cases
Melissa acted for an employee in a sexual harassment and sex discrimination claim against a financial institution which she was able to successfully settle prior to significant costs being incurred by her client. Melissa was also able to negotiate (as part of the settlement package) a significant legal fee contribution for her client.
Melissa acted for a Claimant in an age discrimination and unfair dismissal tribunal claim against a retail business who terminated her without following any process or notice, as she approached retirement. After receipt of the Respondent's ET3, Melissa engaged in extensive settlement discussions and was able to secure an early settlement for the client.
Melissa acted for a client who was at risk of losing a settlement offer and face disciplinary action over allegations that he unlawfully downloaded confidential company data. The employer, at the time, threatened immediate injunction proceedings and the signing of unlimited and unqualified undertakings, failing which the employee would be dismissed for gross misconduct. Melissa was able to negotiate out of having her client sign unqualified and unlimited undertakings, dismissal action and she was able to revive the settlement offer.
Assisting in the developing of a set of bilingual pro forma employment documentation (English/French) including policies and procedures for a medium sized international business in order to deliver results cost effectively and improve efficiencies.
Featured on TalkRadio to discuss Social Media, Right to private life and employment issues that may arise.