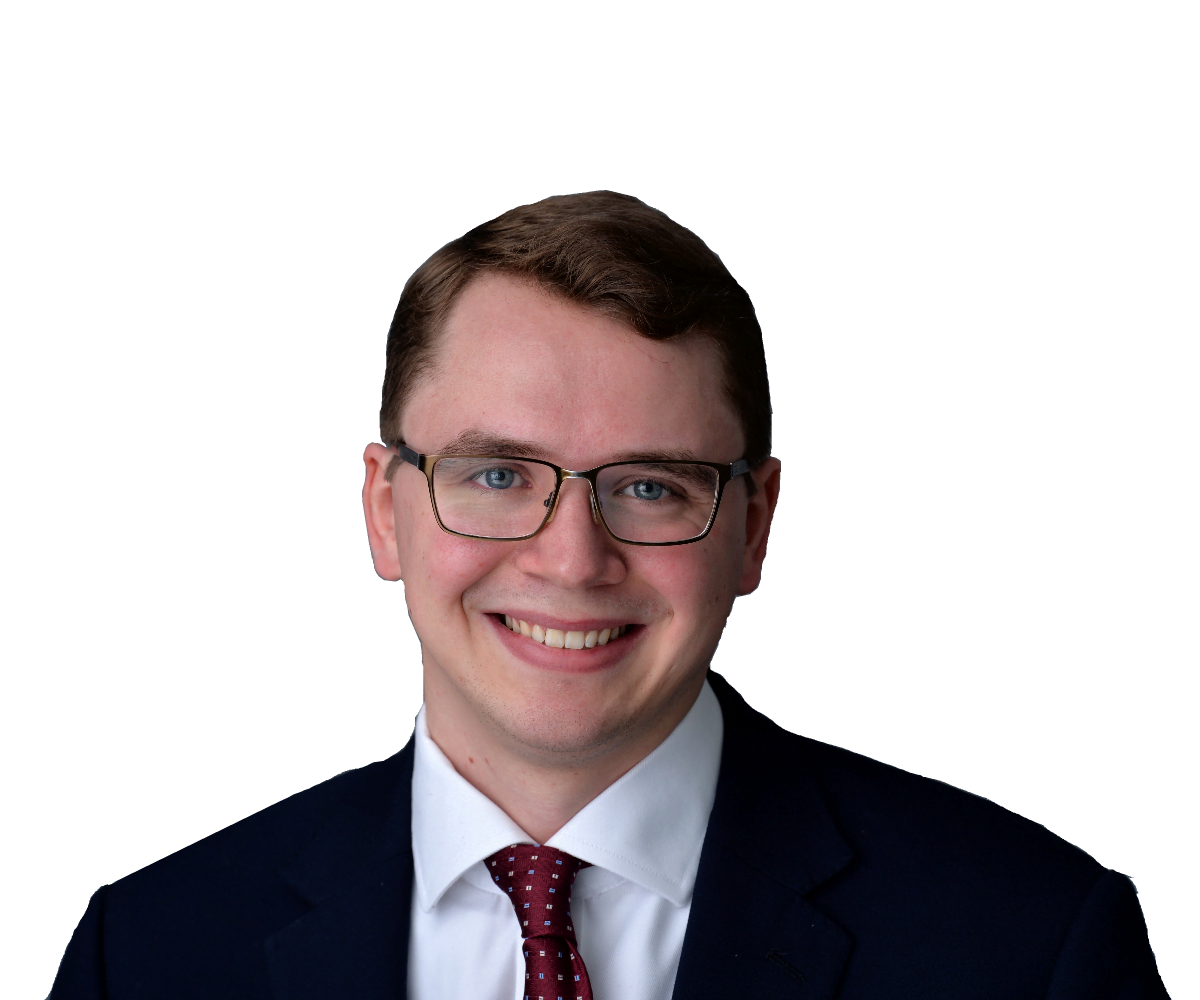 William O'Brien
Trainee Solicitor
---
Areas of Expertise
William is currently sitting in the Litigation & Dispute Resolution department as his fourth training seat. He works on a wide variety of contentious matters working with a variety of clients including government bodies, regulators, companies, liquidators and high net worth individuals.
William previously honed his litigation skills in the Housing Management department. He then worked with Registered Providers, local authorities and developers in our Real Estate & Projects team.
---
Experience
William previously worked as a paralegal in local government, where he assisted on a variety of matters including commercial contracts, planning and commercial and residential real estate. While a student, he volunteered with two legal charities, Just for Kids Law and the Environmental Law Foundation.
---
Publications
William contributed to the firm's Autumn Budget briefing.
---
Education
William took an Upper-Second class degree in Laws (LLB Hons) at UCL before achieving a Distinction in his LLM in Legal Practice at the University of Law, Bloomsbury.
---
Personal
In his spare time, William is an enthusiastically casual runner, which has seen him run a half-marathon in Ealing and 5km in a Santa suit. He is also a member of the Hertfordshire Natural History Society.
He is a member of the firm's CSR Committee and its Environmental sub-committee.
---
Awards
William won the René Cassin Human Writes Essay Competition 2018 and was given an honourable mention for his entry into the UK Environmental Law Association's annual essay competition, the Andrew Lees Essay Prize 2018.
Previously he was awarded a Choose Law scholarship while studying for his LLM at the University of Law, Bloomsbury (2016-17), achieved the second highest grade in his Jurisprudence module on his undergraduate law degree at UCL (2012) and was awarded the Sixth Form Politics Prize at the Cardinal Vaughan Memorial School (2009).
Notable Cases
• William has advised on section 106 agreements, leases and development agreements relating to residential developments, with a particular focus on the provision of affordable and social housing.
• William has conducted due diligence exercises in relation to acquisitions for development, including research into and advice on title restrictions, involving charitable and non-profit registered providers of social housing.
• William assisted with research and advice and drafted the grounds on an appeal on a point of law relating to the use of forfeiture proceedings on the death of an assured tenant.
• William recently assisted on an application for a vesting order of freehold land under the Companies Act 2006, which involved navigating the complex interaction between company law, insolvency law and the law of property.
• William has assisted in obtaining final anti-social behaviour injunctions with powers of arrest against tenants of Registered Providers. He has also assisted in obtaining exclusion orders against others engaging in anti-social conduct.
• William is assisting with public law issues arising out of historic criminal offences.
• William has assisted with SRA interventions work.
• William assisted with an international dispute in the Business and Property Courts between private individuals and governments involving tens of millions of pounds.
• William has defended a client in a prosecution of a director following the liquidation of a company.