IT'S THE LAW:
Practical topics relating to property development
IT'S THE LAW is an easy to read series of publications providing basic knowledge on how to spot and understand a problem that might arise on a site before it's too late. Sign up to our mailing lists to recieve the next edition direct to your inbox.
The latest edition of ITL



Those of us of a certain age will still recall growing up with the need to get s9 Consent from the Housing Corporation every time a Registered Social Landlord wanted to dispose of land.
In 2008, came the 'new improved' s172 Consent Regime. But everything changed in 2017 when requirements as to obtaining consent before a disposal were replaced with requirements to give notification of a disposal after the event.
This edition of IT'S THE LAW looks at how the notification procedure works.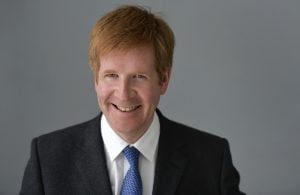 For more information about IT'S THE LAW and the topics covered please contact:
Neil Toner
Partner and Head of Real Estate
020 7065 1823
neil.toner@devonshires.co.uk
The Tiny Print
IT'S THE LAW is a series of leaflets published by Devonshires' Real Estate & Projects Department aimed at our property owning and developing clients. No action should be taken on the matters covered by this leaflet without taking specific legal advice.